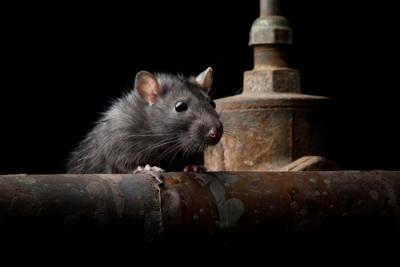 A New Year means, of course, the inevitable New Year's resolution. We all start the New Year with the best of intentions and then watch as they slowly slip away. By the end of the year, most of us have completely forgotten our resolutions, just in time for them to become next year's resolution. This year, however, I have a New Year's resolution suggestion for your business that you will thank me for this time next year.
Over the last few months we have been called out to a number of businesses around London and the South East to deal serious their pest infestations. Two particularly memorable cases come to mind.
The first involved an office where employees had reported seeing mice running around on the carpet. We used motion-sensitive cameras under the extensive floor space and ultra-violet tracking dust to choose the best places to set the traps. It turned out that the mice were relocating in large numbers from a building being redeveloped next door.
In the second case staff in London offices reported noises coming from behind a wall. We were horrified to discover a large colony of rats entering the building via a poorly maintained drain hole. This was allowing the rats to enter the building from the London sewer system and then move up and infest the entire building. We fixed the drain problem, cleaned up the mess left by the rats and then instigated a comprehensive programme of baiting to remove the remaining rats.
Effective pest control is a matter of prevention and early detection. In some cases, however, problems are caused by another property nearby and are difficult to predict. Regular visits as part of an integrated pest prevention programme can nip any problems in the bud before they get out of hand or prevent them in the first place.
So, however small or large your business is, make a New Year's resolution to get a quote and arrange a preventative contract and you will have one less thing to worry about. Make sure any company you ask is a member of the British Pest Control Association and that you compare quotes carefully.
Call us for a free quote on 0370 218 6642.